Create Your Custom Dream Home
Embarking on a custom home build is an exciting time! There is much to do in the way of planning, dreaming and designing the final product and a huge part of that process is selecting a home builder who is going to be the right match for your style. Custom home builds generally take longer than a spec home or renovation project, so it's crucial to the process that the homeowners and builder see eye to eye and communicate well. That's where Arnold Construction comes in. We complete an average of X custom projects in the Kelowna area over the course of a year. This allows us to be readily available and attentive to your job. It also ensures that your custom home build project receives priority treatment.  Whether you're building your forever home or the home of your dreams on Okanagan Lake we can build it, on time and on budget! Contact us now to arrange for a detailed quote on your next custom home building project in Kelowna.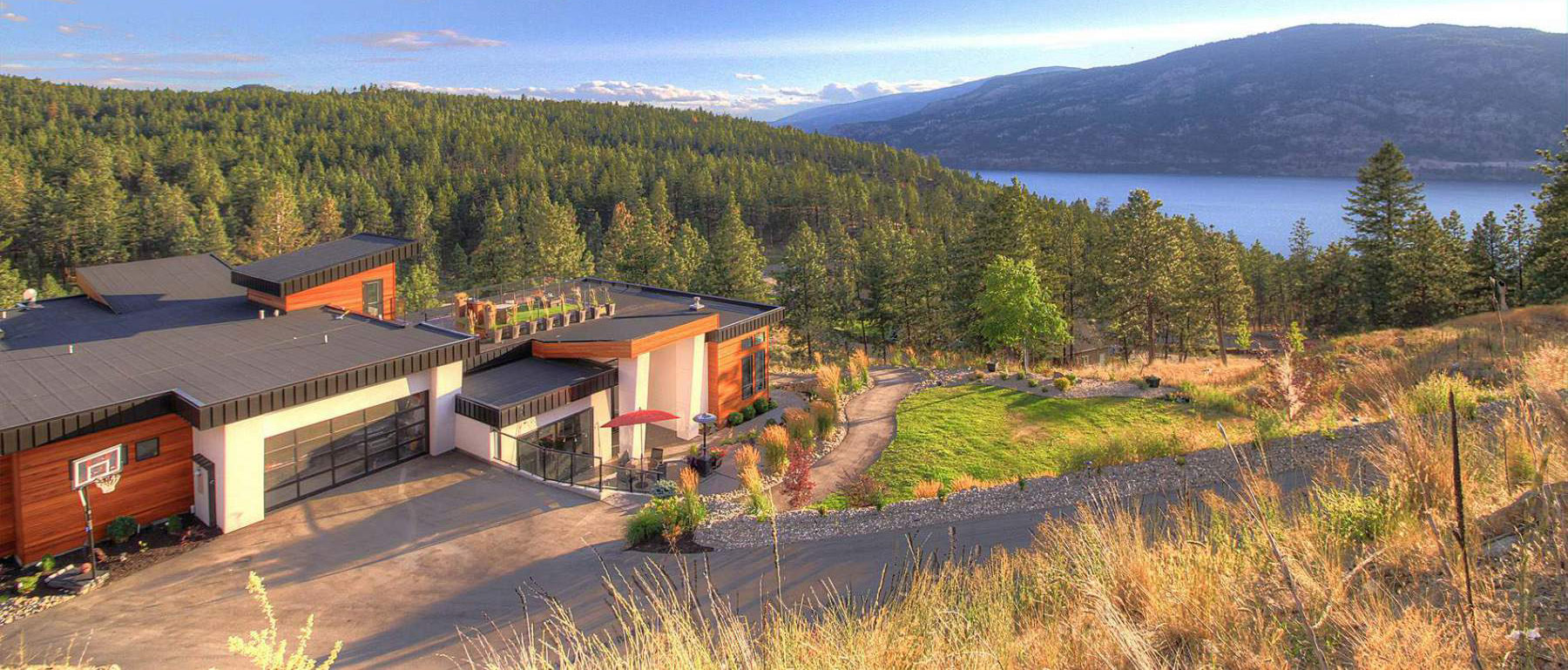 Arnold's Custom Home Builds
Luxury, contemporary and modern are styles that we are accustomed to at Arnold Construction. Principal and Owner of Arnold Construction, Jason Arnold, relocated back to his home city of Kelowna, BC after completing his education at BCIT and working for a large construction company as a project manager in Vancouver. Since that time, Arnold Construction has been busy carving a niche into the local custom, modern building market. His custom modern home builds and renovations can be found across the city from the downtown core of Kelowna all the way out to McKinley Landing.

Step 1:
You Have a Dream
You've already been dreaming of a plan and a look for your new custom Kelowna home and possibly you have found an architect or draftsman to lay it all out in a blueprint for you. If not, we can point you in the right direction. Once you have a plan in mind, we can schedule a site visit to meet and discuss your ideas. From there, we will put together a preliminary budget to begin discussions.

Step 2:
We Have a Plan
We then take your plans and budget and apply for the necessary approvals and permits required to break ground. At this time we will provide you with a milestone schedule that you can use to track the progress of your build. We will be working very closely throughout the entire building process to keep you apprised of progress and challenges.

Step 3:
You Have Your Dream Home
As we progress into the home stretch we start to focus in on the details that make custom home builds truly exceptional. There will be many details to oversee and many small decisions to make. Many people can find the home stretch of a custom build overwhelming, but Arnold Construction mitigates these feelings by guiding you through the final leg of the build with expertise and confidence.